The Brotherhood of the Crystal Star are on a rock music quest to celebrate the world of Magnamund and honour its creators, past and present, in particular the legendary Joe Dever. The Brothers met at school (a monastery, in our minds). At the tender age of ten, we became firm friends by bonding over the original twelve Lone Wolf adventure gamebooks. 35 years later, we are ploughing our lifelong passions in music and fantasy worlds into a series of songs shaped by the world of Lone Wolf.
1
The sunset has struck the sky above Toran with bright blazes of orange and purple as you begin your quest. Towards the port you come across a tavern from which the muffled sounds of curious music are emerging. A guard stands cross-armed in front of the establishment's door.
"Two Gold Crowns to enter," he says gruffly.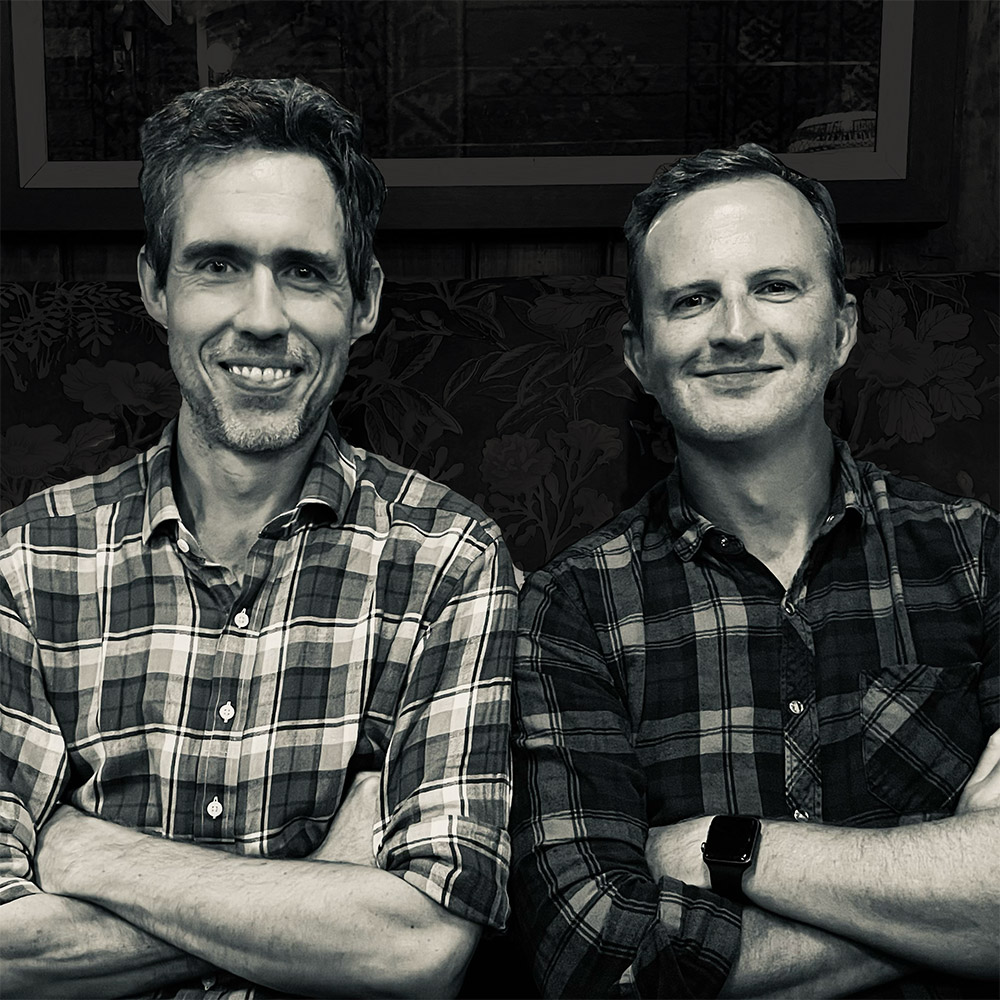 About the project
Each book in the Lone Wolf catalogue brings with it a new adventure, brimming over with rich imagination: fertile ground for songwriters. Sometimes a song might document the events of a story; other times it might explore a deeper aspect of the lead character, or find inspiration in a single scene.
Join us as we go on our musical adventure, celebrating the imaginative work that shaped us and founded our friendship.
For Sommerlund and the Kai!
Andy and Mark
Toran, 5072
(Ok, London, 2023)